Football fun – it's half time
At the half way stage in our football predictor competition, Keith Hearnshaw has taken an early lead with two first placed teams and a second place – so far! Yellowdot's very own Caroline is in second place and Joss Davidge in third. Of course, they can't get complacent yet and think the result is in the bag, as no prizes are won until that final exciting day of the season, when all could change with just one result – or even (as two seasons ago) just one goal!
Almost everyone has scored some points so far, as most chose Chelsea or Man City to win the Premiership. Incredibly, both teams are sitting pretty at the top of the Premiership with identical records at the moment, and even drew 1–1 when they played each other earlier this season, so we've adjusted the scoring accordingly. If you have predicted either Man City or Chelsea you score 7.5 points for joint 1st place, 3 points if you have Man Utd in 3rd.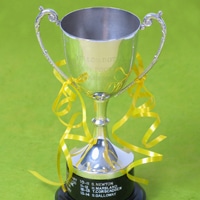 If the league tables finish as they are now, only 2 people in the competition would score points for their League 1 team predictions, and no–one would score any points for League 2 guesses! However, with half the season still to go, that's quite unlikely and the league tables and our leaderboard could look very different when the season concludes in May. Plus there's still the FA Cup to take into consideration, so keep believing! You could yet win the trophy, the bubbly and the glory!
https://www.yellowdot.co.uk/wp-content/uploads/2016/08/blog-they-think-its-all-over.jpg
240
830
Yellowdot
http://www.yellowdot.co.uk/wp-content/uploads/2016/08/yellowdot-logo.png
Yellowdot
2015-01-06 09:13:54
2016-08-10 09:29:15
Football fun – it's half time