Within the last couple of weeks, the Yellowdot team have had the pleasure of creating/evolving two fresh business identities.
The first was for a locally based PR company with a unique name, and the second for a long established telecoms business looking for a brand re-fresh. The results are below.
NEW IDENTITY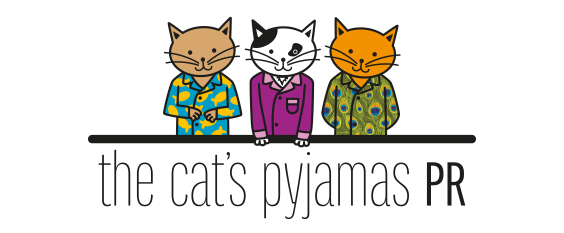 With a very dynamic and enthusiastic owner, The Cat's Pyjamas PR weren't about to settle for a more regular looking identity. Therefore, given the purr-fect opportunity to spend time 'colouring-in' cats, we produced the initial sketch (shown) prior to the master logo artwork. There was some experimentation with different PJ's, then the final version was agreed.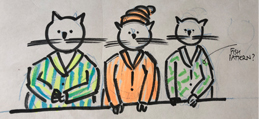 We even got to name the three cats, and there's a prize if you can guess even one of their names. We are very much looking forward to rolling out this identity in the months ahead.
"I am thrilled to bits. Thank you so much! Way more than I expected and just so happy. Thank you."
---
EVOLUTION OF EXISTING IDENTITY

As long established independent telecoms specialists, Vale have seen their nationwide business change beyond recognition over recent years. As such, it was felt their original logo (shown – and not one of ours) was now looking rather tired, and Yellowdot were briefed to evolve and refresh this.
The existing purple and yellow colourways needed to remain, as did the compass rose – but what could we create within those parameters? Our solution ticks all the above, whilst integrating the familiar Wi-Fi signaling device – a key element to their services. The new branding is now to be introduced gradually, to ensure existing stocks are used and wastage minimized in the change over.
"This looks great! Thanks for bringing our identity bang up-to-date, we can't wait to start using it."
Further examples of our identity and branding work can be found here.
https://www.yellowdot.co.uk/wp-content/uploads/2020/04/cpj-logo.jpg
322
832
Yellowdot
http://www.yellowdot.co.uk/wp-content/uploads/2016/08/yellowdot-logo.png
Yellowdot
2020-04-20 10:57:03
2020-04-20 11:12:31
Identity and Branding